Main content starts here, tab to start navigating
Introducing...The Breaking Bread Podcast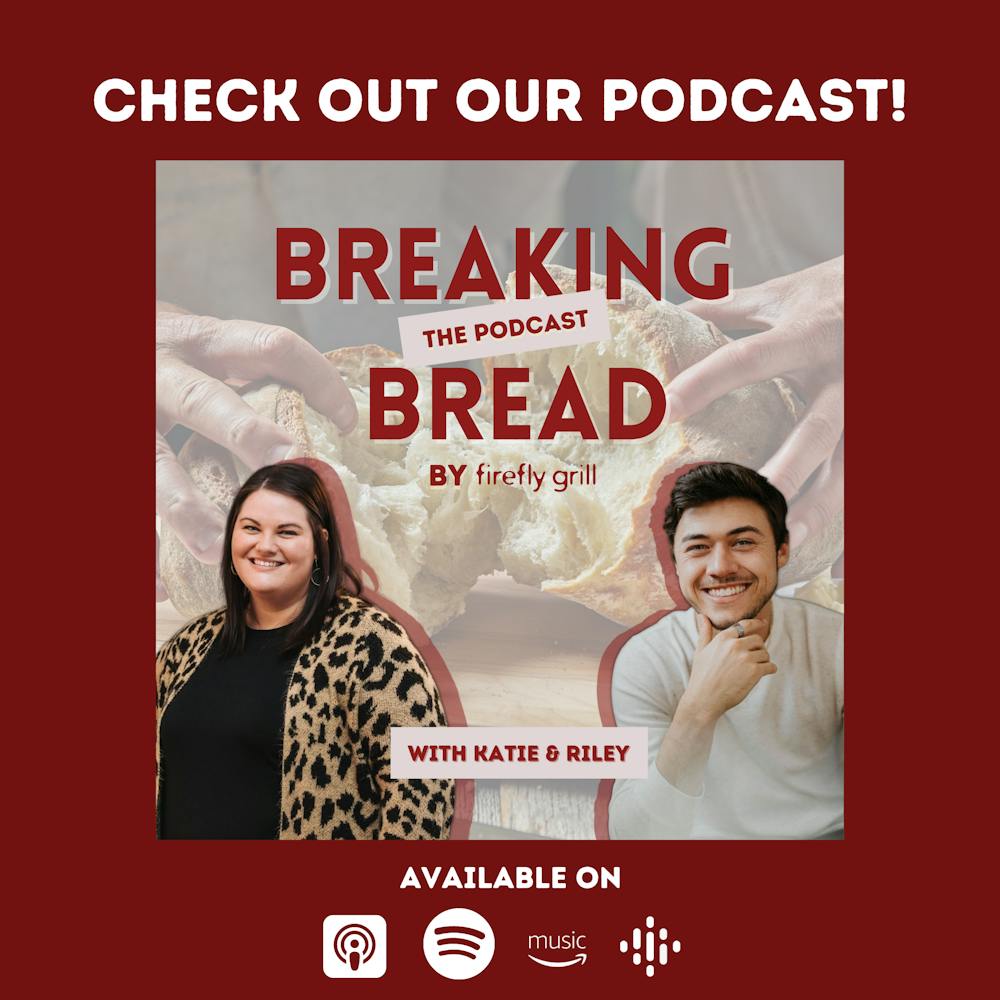 We're so excited for this new endeavor & can't wait for you to listen to all FIVE episodes we just launched! You can listen to it on Spotify, Apple, Amazon, & Google Podcasts. Just search "Breaking Bread by Firefly Grill"
We are eager to extend our knowledge, passion, & humor of course... for all things business, entrepreneurship, & keep you up-to-date on what's happening at Firefly Grill! We want this podcast to be a smorgasbord of topics where we bring in guests of all sorts & discuss their stories...but above all else we want this to be fun!
We plan to release episodes EVERY Friday, so stay tuned for way more episodes & special guests we plan to feature. We'd love it if you supported us by downloading any of our episodes AND if you're feeling extra nice, leave us a review!
The platforms where you can listen to us are linked below!