Italy Part 7 - Ode to Amalfi Lemons & True Home Chef Talents.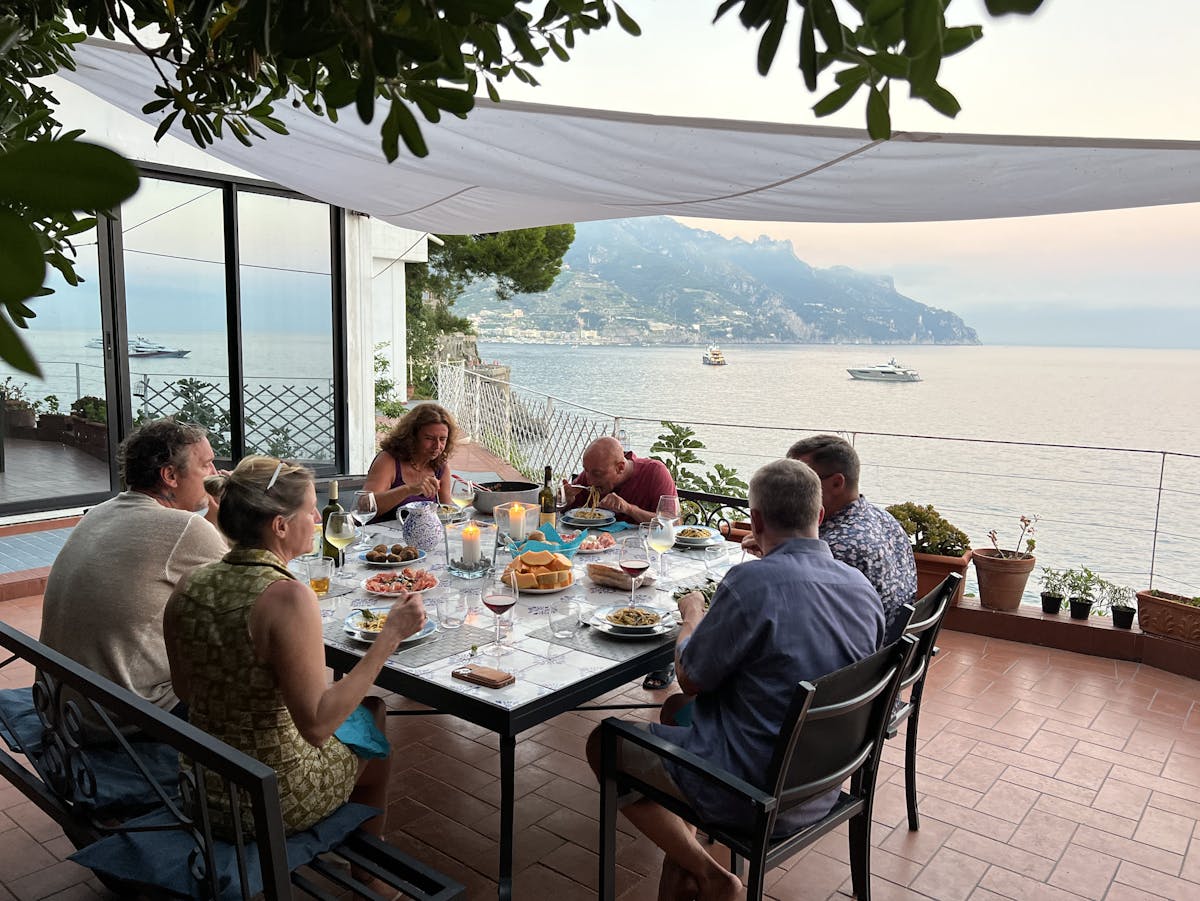 Ever had a lemon so sweet it tasted like sugar? Or eaten a dish from a friend that far exceeded the best chefs in the region? Welcome to Chiro and Livia's kitchen!
Amalfi is famous for a dish called Spaghetti alla Nerano. It's a beautiful and simple dish invented in the Italian village of Nerano, on the Sorrento peninsula. Its main ingredients are pasta, fried zucchini and provolone del Monaco. Singing together under the blood red moon created an immediate and loving friendship with our hosts. Chiro decided he wanted to be the first to introduce us to this much loved and respected dish and we were invited to dine that evening with them in their home next to our airbnb.
Chiro started early in the day, walking Niall through how to prepare the zucchini.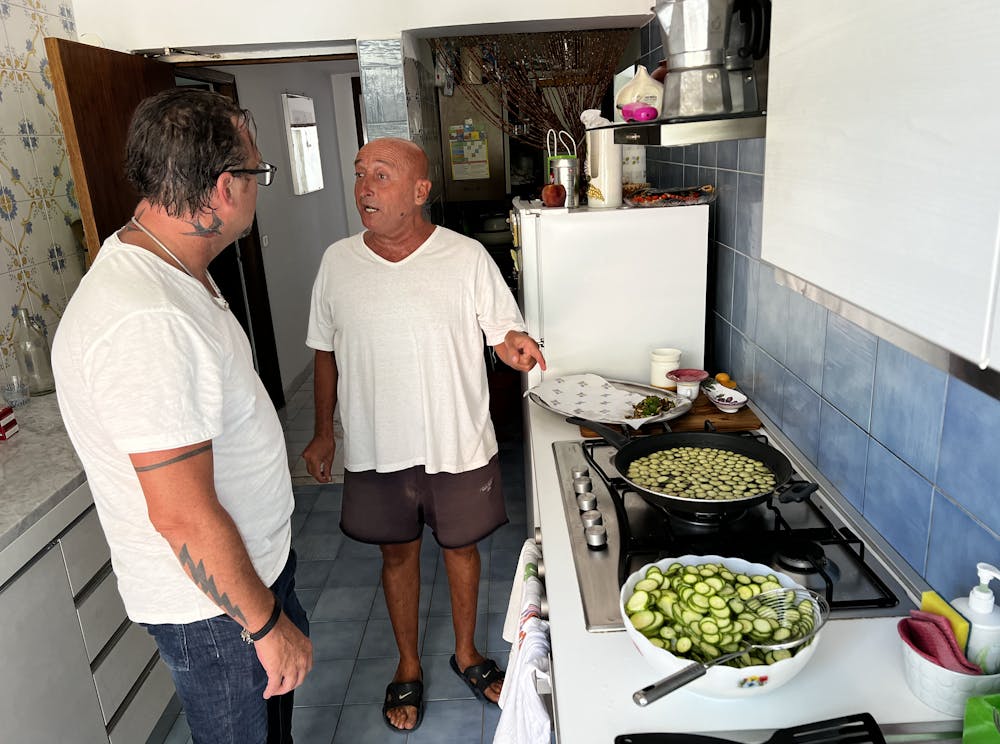 Not only is the region famous for this dish, they are famous for their lemons and there are lemons EVERYWHERE. For thousands of years, their economy survived by supplying lemons to merchant ships, pirates, armies and all peoples spending long stretches away from land in an effort to thwart the painful and deadly scurvy that occurs from lack of vitamin C. The lemon groves on the Amalfi coast are insane, many are on such steep hillsides that they are still farmed with donkeys today. These lemons are like no other I have ever tasted. Livia made us lemonade and though she added no sugar, you never would have known. The flavor of these lemons permeate over ½ the dishes in their local cuisine, savory and sweet alike. We only wish they were imported to the US, I will be craving them continually until the next time I am able to visit.
Wanting to be gratuitous guests, Riley, Niall and I ventured to the local supermarket and Niall made an incredible twist on shishito peppers using bell peppers. Anyone who knows me, knows I am obsessed with shishitos. In fact, I plan to leave here at 2:45 to pick up Camden at school and head to firefly for a plate of them. This year we grew our own and they are amazing. I order them every time I am in the restaurant.
Another perfect evening, brought us to Chiro and Livia's private balcony where we sat for one of the best meals of our life. Chiro's interpretation of this famous zucchini dish turned out to be, for me, the best in all of the milky mountains. I tried it at two other restaurants, one a Michelin star place and it didn't compare to what Chiro created. His version was balanced and uncomplicated. The other versions I tried were convoluted and a little pretentious. Our philosophy of food at firefly is, source the best ingredients possible and stay our of their way. That is just what Chiro did.