Italy Part 3 - What are the chances?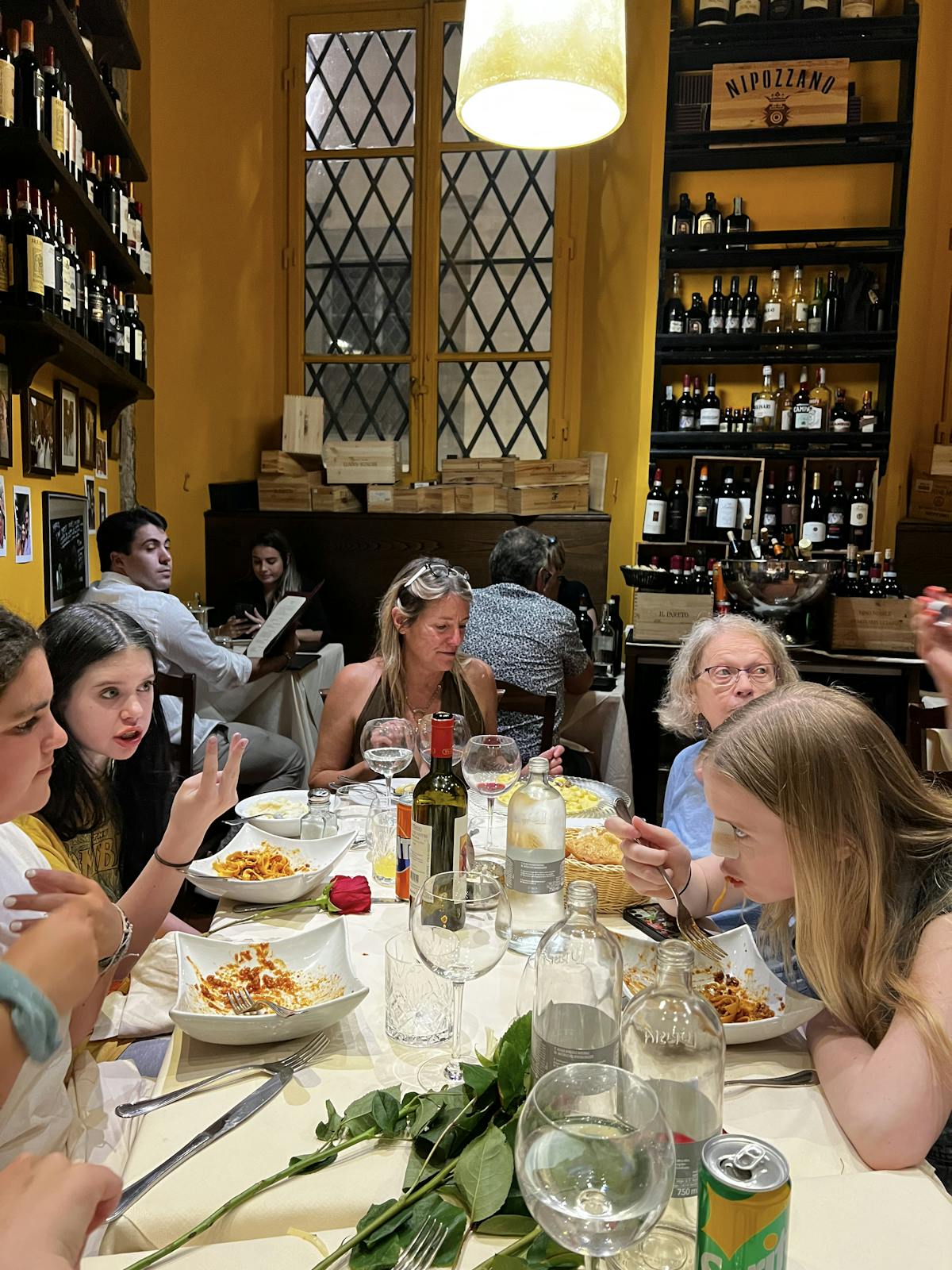 Unbenounced and unrelated, my brother David and my sister-in-law Amy had booked their daughter Avery for a two week camp traveling around sites of Europe. The drop off location? Florence, Italy. The date? Tuesday July 12. Seriously, what are the chances? Random dinner in Europe with my brother and his family? Dave and I travel a lot, the fact that we both happened to be in Florence totally unplanned on the same day was definitely cool and we made the most of it.
That same night, our digital nomad & marketing director, Riley flew into Florence to join us for the rest of the journey. We all gathered for dinner that night which took place at Il Parione Trattoria in Florence. It was a big family dinner and it was amazing that my brother and his family were able to join us.