Italy Part 2 - All Hail the Queen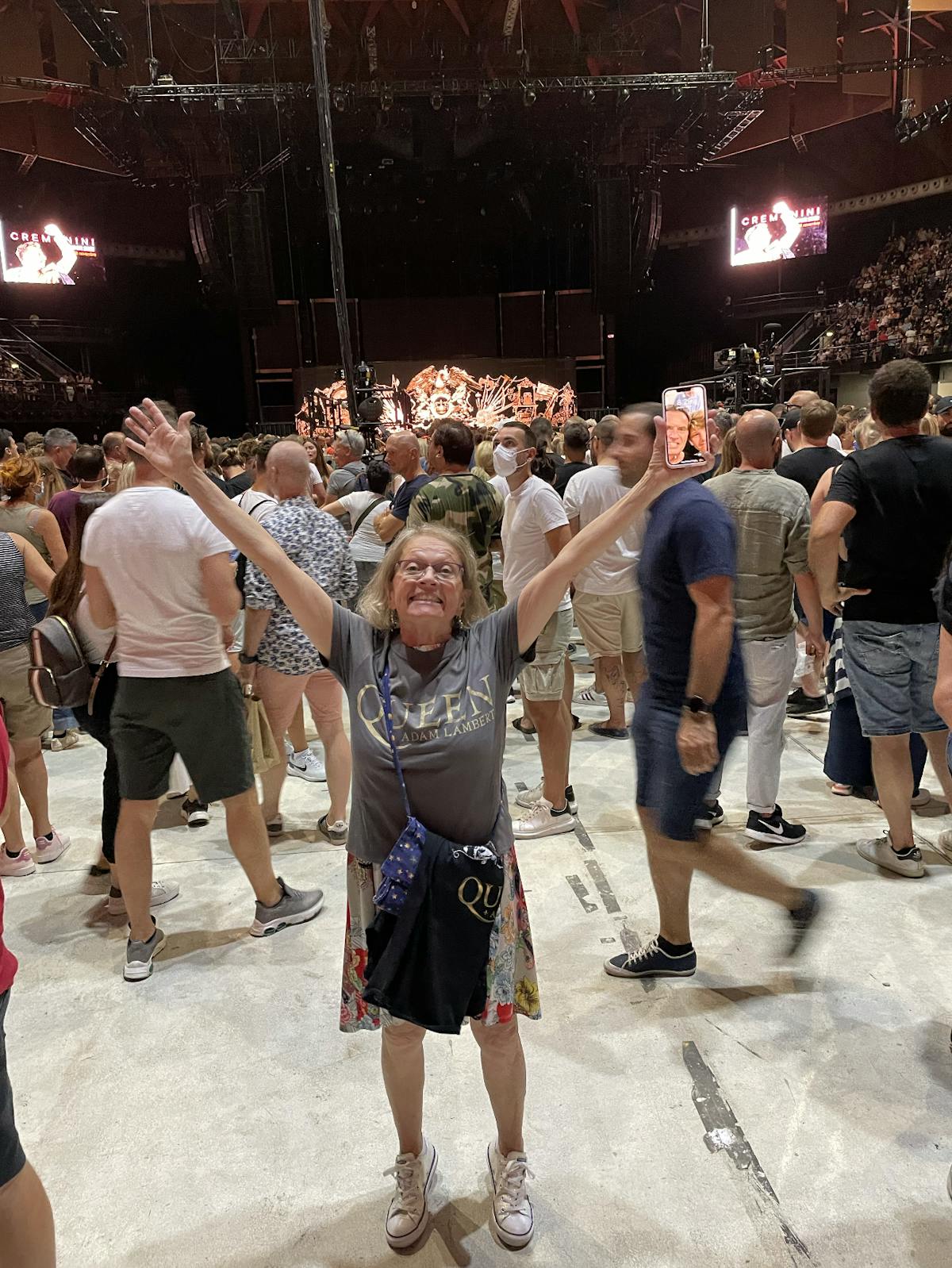 Freddie Mercury is still changing lives. This super star reached out through the decades after his death and landed in the heart of our then 9 year old daughter. When Camden discovered the movie Bohemian Rhapsody during Covid our house began to thump and vibrate with all things Queen. She watched the movie over and over, learned all the songs and started wearing light jeans and white tank tops. Her father and I enjoyed her enthusiasm so when she looked up one day from the movie and asked if she might be able to see Queen in concert, I went to work.
Google quickly revealed that they would be on tour with Adam Lambert the following summer. On tour, yes! In the States? No. They were only touring in Europe and as it turned out, the only place I could get tickets was Bologna, Italy. I gathered a tribe of fellow adventurers and went to work on our Italian itinerary.
Fast forward post lost baggage extraction, gratefully everyone got a good night sleep, albeit a late night. I must out Katie and myself, rather than spending the first day touring museums, we spent the day touring a different kind of art, the Couture shops of Florence. We had a good reason to be in the neighborhood and once there, we just couldn't help but stay.
Sidebar -
Many of you know that the pictures in firefly are of Niall and my wedding. Few probably know the story of my dress. I never planned to get married, I certainly knew nothing of wedding etiquette. The night Niall proposed, I had to call a friend and ask her which hand to put the ring on. So when my sister-in-law offered to take me dress shopping in San Francisco months later, I had no idea I needed an appointment. Neiman Mark-up was neither kind nor accommodating. When we showed up seeking to try on dresses, we were turned away with nary a handshake.
Ego bruised and rather annoyed, I got an idea. I had seen Selma Hayek on the cover of InStyle wearing a dress that made an impression. So much so that I had opened the magazine to see who the designer was - Versace - of course. I hit google maps and as it turned out, Versace was 5 blocks away.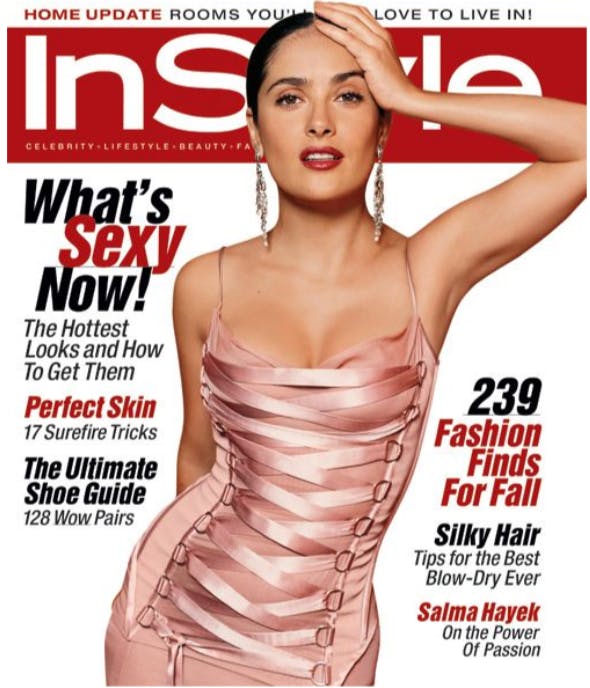 When we arrived at the store, they were literally taking the very dress I was looking for off the mannequin. It turned out to be the last one in the country. Thankfully, it was in my size. I felt like a rock star in that dress, it was so beautiful and it moved like a piece of living art. Initially I thought, you can't buy the first and only dress you try on, so I thanked Nadia, the sales person, and we walked on. We walked on for about 10 minutes I think, when I turned around because there was no doubt, that was my dress.
It was a fortuitous purchase, the design would go on to be iconic with the brand and two weeks later, Nadia called to tell me that Versace was coming out with a limited edition Barbie in the dress.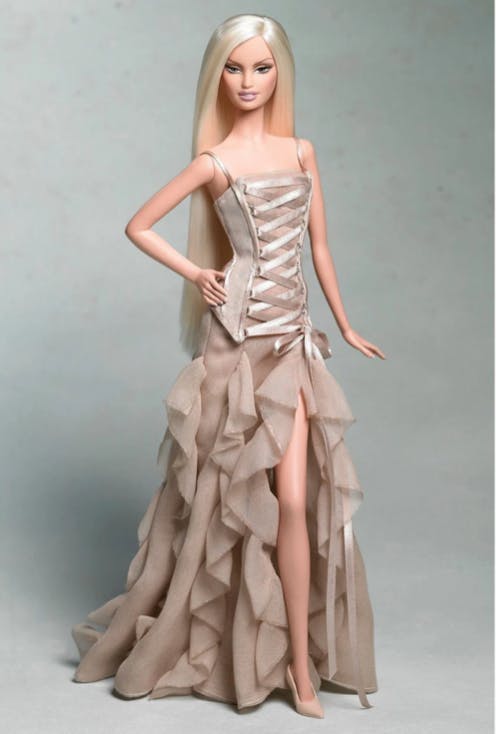 Needless to say, she went on the cake next to a figure of Niall's choosing.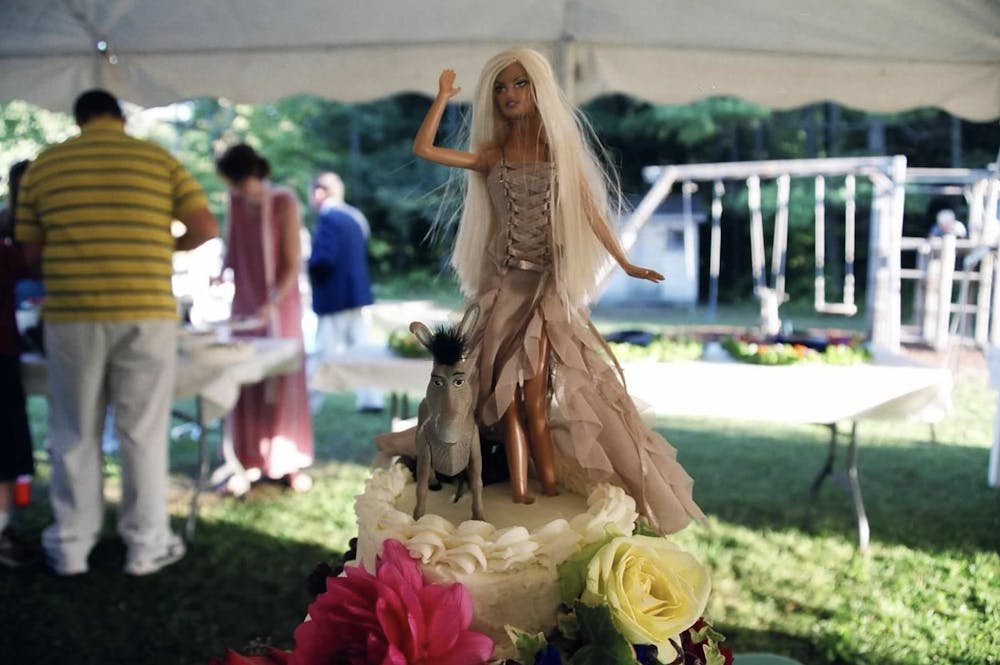 Gratefully I have been able to wear the dress many times over the years. I even wore it to my brother's wedding in Las Crusas Mexico in May.
We danced all that beautiful night and the herringbone material poked through one side of the corset. I needed to get it fixed and couldn't think of a better place than Versace in Italy, hence why Katie and I dragged the peeps to the shopping district. They did an incredible job fixing the dress in a short amount of time and it made an appearance later in the trip.
Back to Queen. What can we say? The concert was AMAZING. AMAZING! No one will ever fill Freddie Mercury's shoes, but Adam Lambert did a hell of a job recreating those iconic songs. It was one of the best concerts we have ever seen and we were thrilled that Camden was able to see it. If they come to the states, we will definitely be seeing them again.