Italy Part 10 - The search for the perfect Roma pizza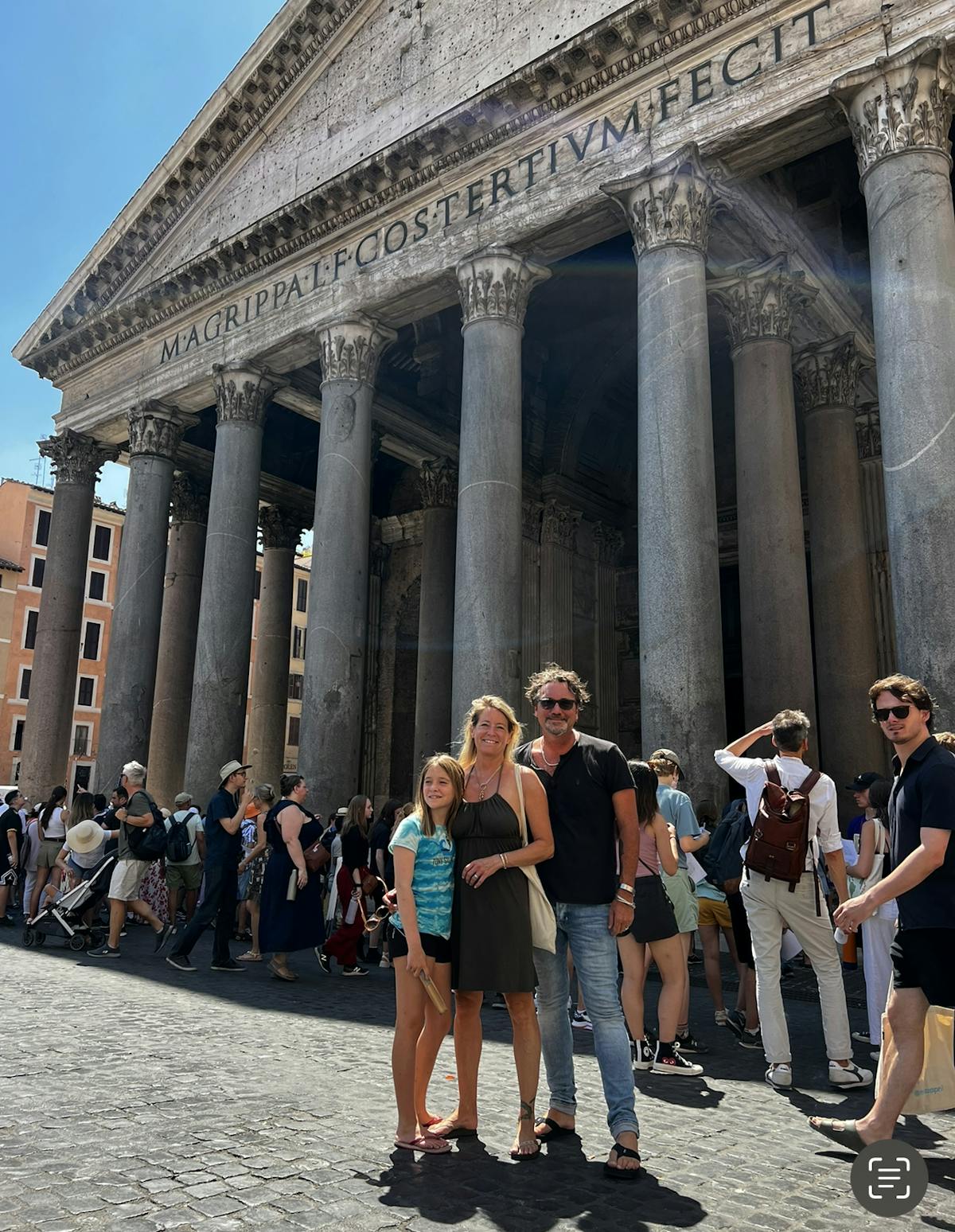 We made it to Rome!
After dinner that night in Ravello, Italy we made the trek to Rome that next day via the high speed train. Rome was our final destination and a place we'd only be spending a couple days at. The afternoon we got there we had a chill rest of the evening because well, travel is exhausting.
However the next day we did all the touristy things and walked the streets of Rome. Stumbling upon little markets where we'd try local meats & cheese, maybe a glass of wine or two....and visited the Trevi fountain as well. We really wanted to end our trip in Rome because Niall was on a mission to find the best pizza crust to bring back to the restaurant. And if you know Niall, then you know he is determined. So, to Rome we went...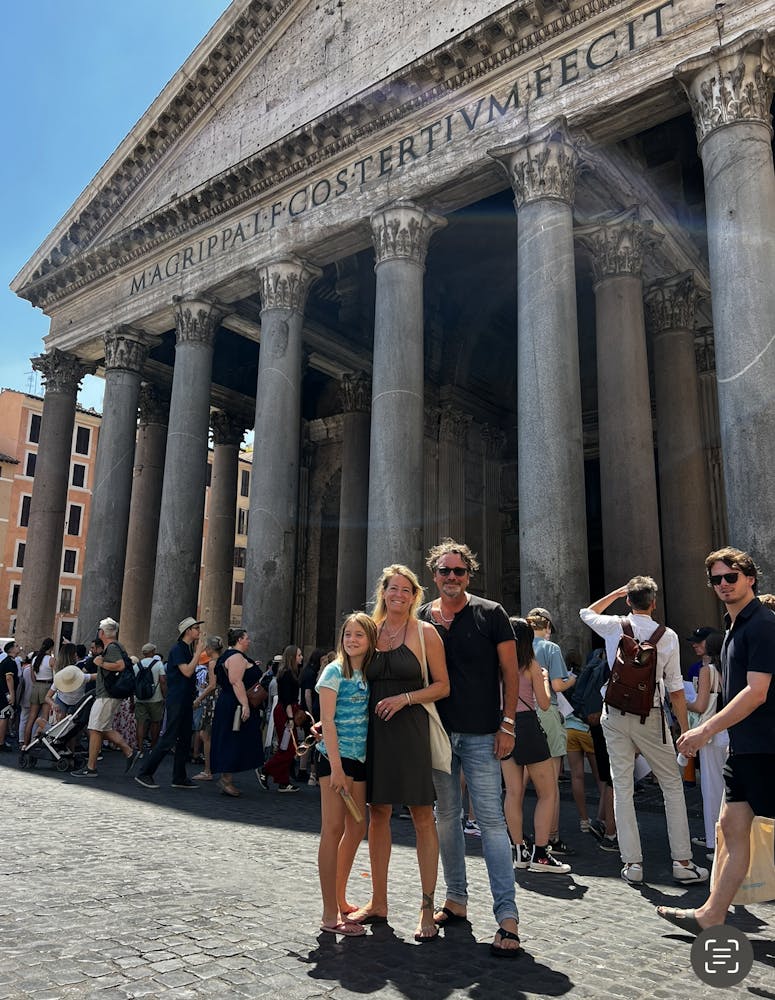 Niall is always striving for perfection in the food he creates and we serve. All of the variables that go into having consistently awesome pizza with ticket times that don't infuriate our guests, has challenged him for years. Niall had a singular mission in Rome, find the best Roma Pizza and find a way to recreate it here at firefly.
Why Roma Pizza? You all are going to love this. Not only is Roman style pizza absolutely delicious, it is far healthier for you than say, Chicago Style. Here is the email Niall sent when he finally located the flour that I covertly uncovered in a local Roma pizza joint.
This is the new pizza crust we will be making, this is an amazing pizza dough, the health benefits, lack of gluten due to a 72 hr fermentation process and also an 85% hydration that can only be achieved when using rice flour and ancient grains. This is killer super crispy with crunch and perfect with ingredients made with sourdough and zero wheat flour no GMO's.
I scoured the internet to try and find great local pizza joints with the light, airy, Roma crust that Niall was looking for. No easy task since there is a pizzeria on almost every block. I had been looking at Imperivm Pizza a few blocks from our Airbnb, yet they didn't have a website and we weren't that impressed with what we could find. Gratefully one night, we needed to feed Camden, it was getting late and Imperivm was our easiest option so we got 4 or 5 different slices and headed back to the condo to eat.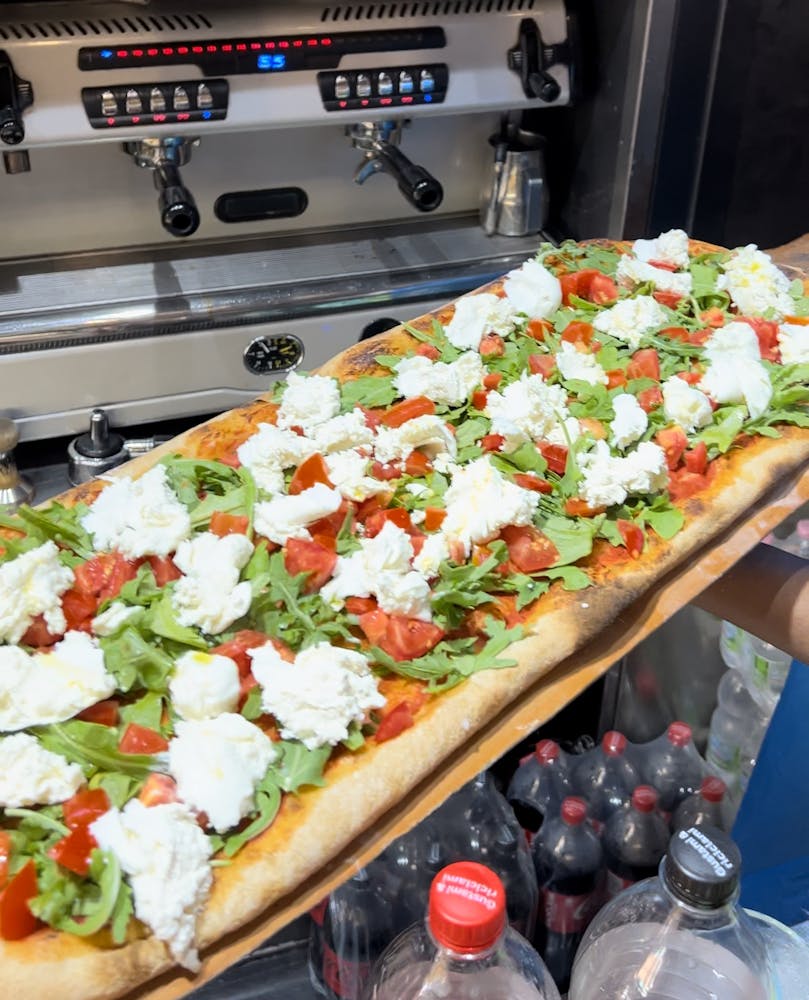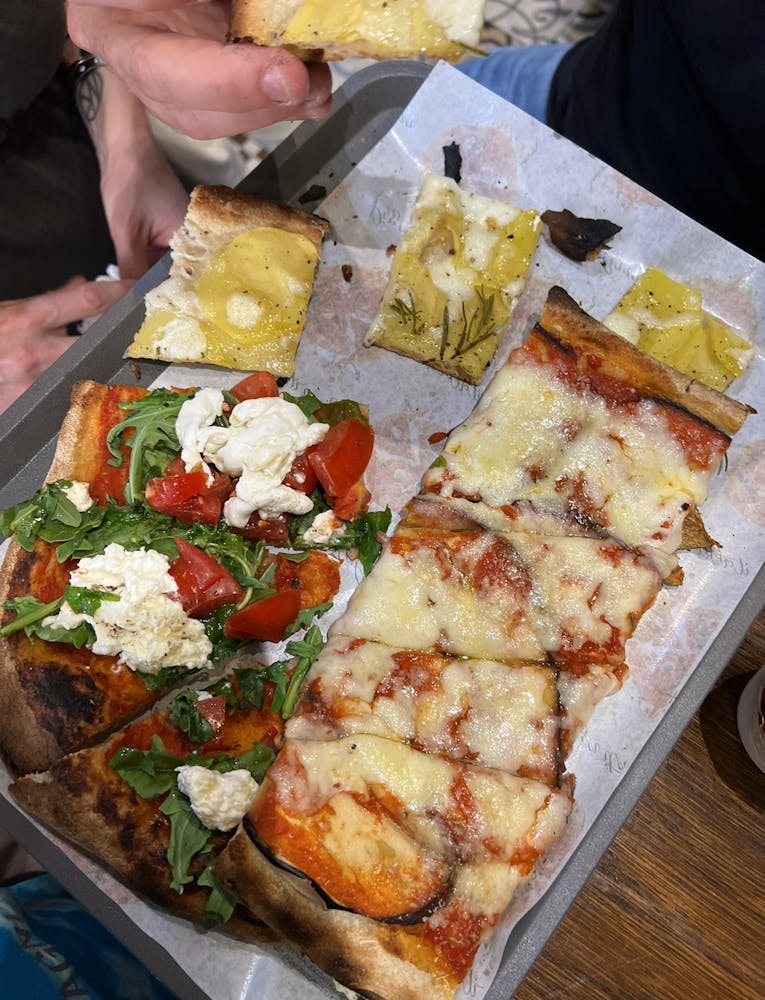 How foolish we were to have almost missed this place. The crust was everything Niall was looking for, he was so excited, we went back the next morning when they opened to try a few more of their offerings. They must have received a delivery that morning and I could see a stack of what looked like pizza flour through the open door to the back kitchen. The language barrier was solid and since I knew it was unlikely we would ever be doing business within 1000 miles of one another, I simply took a picture of the name for Niall. After weeks of searching his purveyors for answers, Niall finally found the product we were looking for. Here is what they have to say about their flour…
It starts with a non-GMO blend of rice, soy, sourdough, and zero wheat flours. The recipe, combined with high hydration levels and a long fermentation process (48-72 hours) results in a crust that's light, gluten-friendly, and guilt-free. Customizable, crave-worthy, pinsa proves that health benefits do not replace a high flavor profile.
Non-GMO

Vegan

Up to 80% hydration

No added sugars

No saturated fats

100% less cholesterol

⅔ less gluten
Though our pizzas have always plagued Niall, Camden and I have always loved them. Little did I know it was an adolescent love contingent on inexperience and ignorance.
_____________
And just like that our time in Italy came to an end! It was an absolutely amazing 18 some days and we look forward to our next adventure which will take place in June of 2022! We hope that you gained a little bit of insight & tips if you wanted to travel to italy....and please never hesitate to contact us if you have a specific question about any part of our journey! We'd be more than happy to help.
We're so glad you're here.